It was the 4 days before Christmas and time was getting tight. Malls were so busy, not a gift left in sight…
Sound familiar?
Some us of here at Nanda Home (not naming names) are last minute gift shoppers. Thus, in the spirit of the season, we thought it would be fitting to put together a list of a few of our favorite items.  Included are links to each product to make them easy to find.  But you better hurry, only a few days left to get overnight shipping!
1.  Pan Am Explorer Vintage-Style Travel Bag  $89
Pan Am represents a way of travel long since forgotten: a time when the journey was anticipated as much as the destination. With Pan Am, "getting there" always meant unmatched civility pooled with the pinnacle of cool.
Today, nothing better represents the Pan Am experience than the Pan Am bag. Credit: Brookstone
2.  Bad Dog Tumblers  $35
Get 'em while they last. These have been discontinued. Once they are sold out, they are sold out forever. Capture the follies of training Fido with this Bad Dog Tumbler set. Four pint glasses depict a lovable pooch doing the exact opposite of the commands being barked. Made in the USA. Sold as a set of four. Credit: Uncommon Goods
3.  Fleece 5.0 Tech Jacket  $140
Give them the ultimate fleece jacket for travel and they'll never need a carry-on bag when jet-setting between cities. Made of soft, midweight micro-fleece fabric, this specially designed jacket features 24 convenient interior and exterior pockets, so they can bring essentials wherever you go. The Collar Connect™ feature was created to easily manage their ear buds, and there's even a special compartment for MP3 players. Plus, this works as a fleece jacket or vest with zip-off sleeves, and includes a Personal Area Network (PAN) for wire management. Their journeys have never been so convenient, or stylish. Credit: Gifting Grace
4.  Julia Child Cookbook Birdhouse  $125


Handmade from a vintage French Chef Cookbook by Julia Child, this ornamental birdhouse is covered by the title page, two recipe pages, and a picture of Julia and features the rest of the book as a roof. The finishing touch? A perch made out of a mini wooden mixing spoon. Handmade by Dave Vissat in Pennsylvania. Credit: Uncommon Goods
5.  Custom Pet Nose Print Necklace  $200 – $230
Here's a special way to pay tribute to your pet's special charms with a custom made, sterling silver pendant, cast from your pet's cute little nose. Each animal nose is as individual as a human fingerprint, so this pendant will be as unique as your love for your furry friend.  Carefully handmade in Florida by Jackie Kaufman. Credit:
Uncommon Goods
6.  Scrabble Cuff links  $120
When Alfred Butts invented Scrabble in 1931, he probably never considered the game a black-tie affair. These custom cufflinks take his invention to the next level. Made of travel-sized Scrabble squares and sterling silver settings with swivel posts, these accessories are available in any letters you want. Choose wisely, though, and you'll score more points. Handmade in the USA. Comes with an authenticity card. Created by designer Ward Wallau.  Credit:
Uncommon Goods
7.  Bohemia Collage Plates, Set of 4  $38
This Bohemia Plate Set is so unexpectedly pretty she'll be looking for excuses to whip up a dinner party just to show them off. Four individually designed appetizer/dessert plates pop with snips and clips of collage color and pattern. And although we can't confirm it, we've heard they make everything taste just a "scootch" more wonderful. Credit:
Gifting Grace
8.  Japanese Card Game – AHA Life  $28
This award-winning, six-sided card set can be used to play either traditional games like gin rummy and poker or a new game devised by its founder. They're beautiful, plus they have quite a backstory. It's a refreshing change from the offerings on your iPhone. Credit:  Aha Life
9.  Deluxe Wonder Wheeler Beach Cart  $44
The most versatile and largest of the Wonder Wheeler family of products, the WWC6 combines all of the features necessary to get ALL of your equipment and accessories to the beach, boat, picnic or soccer field. It's the biggest of the Wonder Wheelers. Both the WWC6 and the WWC6-WIDE come in eye-catching 4 color retail boxes. Credit: 
10.  Smart Gloves $24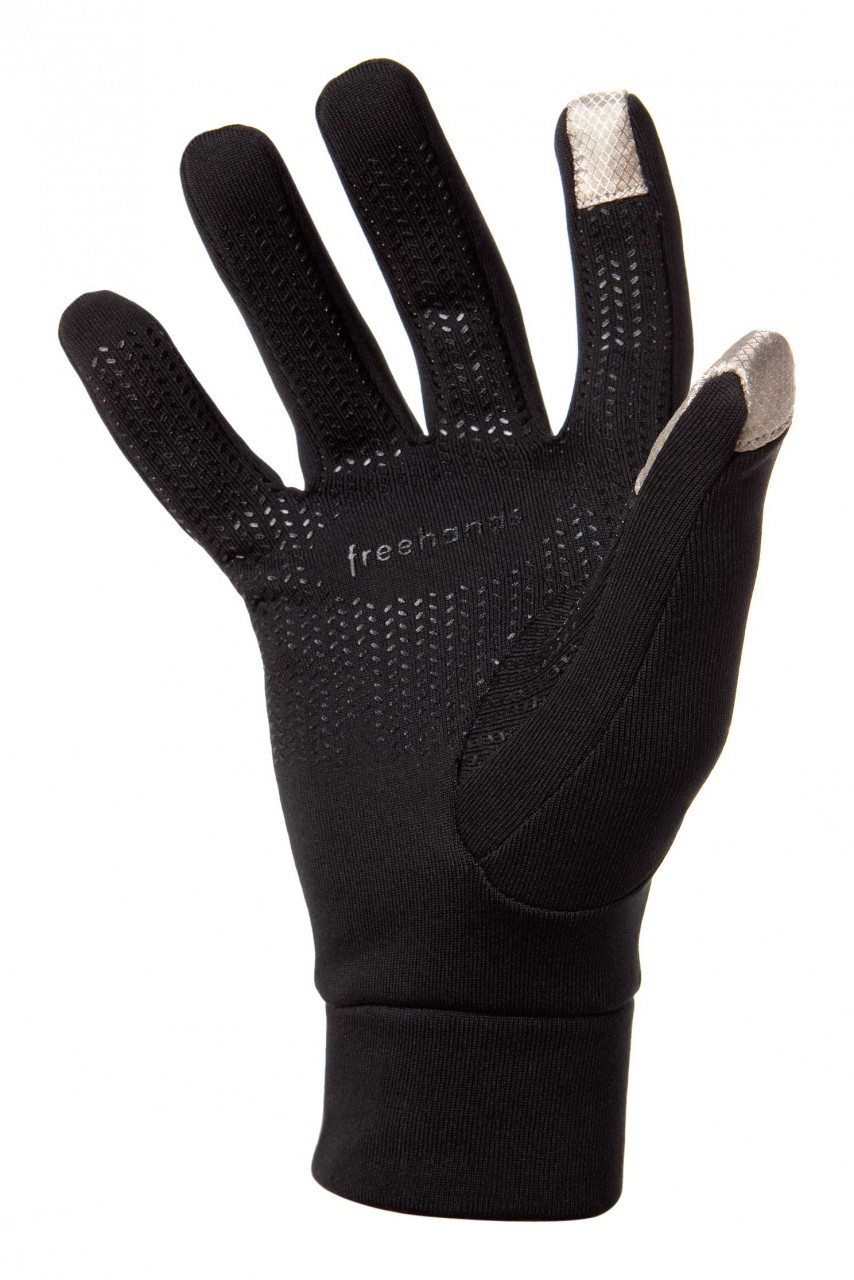 Lightweight glove for cool weather or liner to be worn under our stretch or ski glove for colder weather is made with Polartec brand power stretch material. The outer layer is wind resistant, the soft inner layer pulls moisture from your skin keeping you warm and dry. The gloves are very breathable and 4 way stretch. Featuring a black or silver silicon screened palm for grip and silver plated polyamide index finger and thumb tips to conduct electrostatic energy to your mobile device. Also available with all tips conductive for tablet use. Credit: 
Free Hands
11.  Classic Bamboo Wood iPhone® Case  $38
Natural beauty is easy come by when it comes to this elegant, all natural Bamboo iPhone® 4 Case. Eco-friendly and unique in appearance, this charming case uses the highest quality bamboo to create a modern, one-of-a-kind look for their modern, one-of-a-kind iPhone®. Plus, it's designed with two interlocking pieces of wood for easy install and an open front for optimal access to the touchscreen. Credit: Gifting Grace
12.  Nerd Herder Gadget Wallet  $32
The Nerd Herder gadget wallet…The perfect all-in-one solution for digital cameras, iPhones, Droids, Blackberry, iPods and cell phones on the go! Little pockets round up your earbuds, SD cards, USB devices, jump drives, guitar picks and lip balm.  The RockitBot Nerd Herder wallet closes with an elastic band that stretches over the wallet, keeping it nice and snug, compact, and creating closure for your smartphone or gadget. Constructed of an interfacing reinforced plaid suiting fabric exterior, a coordinated wool blend felt pocket interior and features a swivel lobster clasp that allows you to clip the wallet to your bag, belt loop or keys, an optional wristlet or shoulder/neck strap.  Add on a RockitBot shoulder strap or wristlet and enjoy your Nerd Herder wallet as a mini-purse!  Credit:  Rockit Bot
Are you a last minute shopper or did you have your shopping done weeks ago?